Tools to "hedge your bets" against emerging pest and pathogen attacks on forests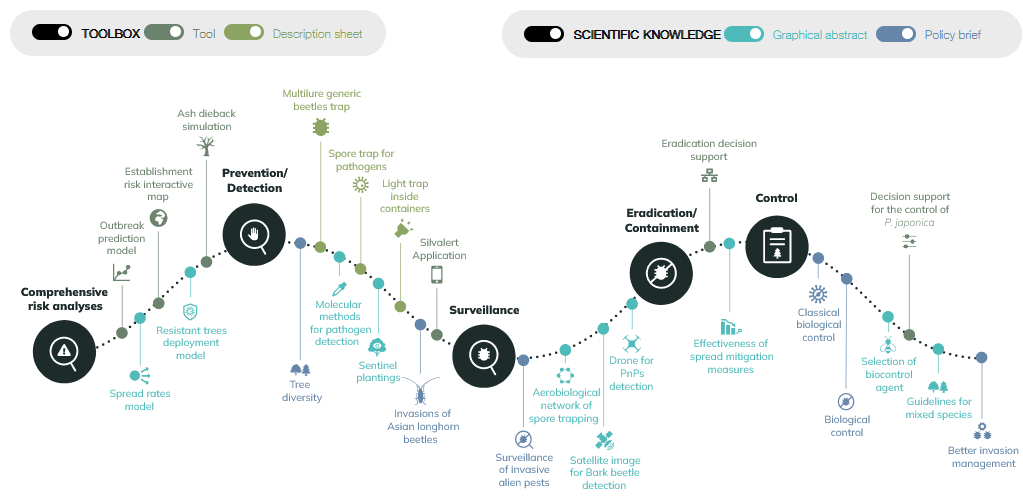 The risk of introducing non-native Pests and Pathogens (PnPs) into Europe has increased exponentially since the 1800s1 . The main reasons are, on the one hand the rise in trade transporting plant material or wood products, and on the other hand the effect of the weakening of ecosystems and favourable conditions for pest and pathogens in new forest areas due to climate change. Although most of these introductions do not pose a risk to our forests, a small proportion of PnPs are able to establish themselves and cause considerable damage (for example, the pine wood nematode, ash dieback, and the recent bark beetle outbreak).
It is in this context that the HOMED project, funded by the European Horizon 2020 programme, was launched in 2017. The aim of the project was to propose a suite of practical and innovative methods, together with tools and solutions for the management of emerging native and non-native organisms in a systematic, multi-actor approach. Five years later, the work of the researchers has been very productive, with more than 50 deliverables, approximately forty scientific publications, online tutorials, interviews and educational videos that can be found on the website of the project.
The project has also taken care to provide these results in versions accessible to the greatest number of people, which we now present. It is called the Knowledge Hub, the project's showcase, and brings together in an intuitive interface all the results of practical interest to the sector's stakeholders: forest managers and owners, nurseries, plant health authorities, politicians and citizens. This toolbox contains about twenty elements in different formats:
– Online tools: simulations, models, and risk maps to anticipate the prime sites for the introduction of PnPs or resulting damage
– Description sheets of insect or spore trap prototypes, developed for different uses
– Graphical abstracts popularizing scientific knowledge or technical content of practical interest
– Policy briefs with recommendations with a more political and legal scope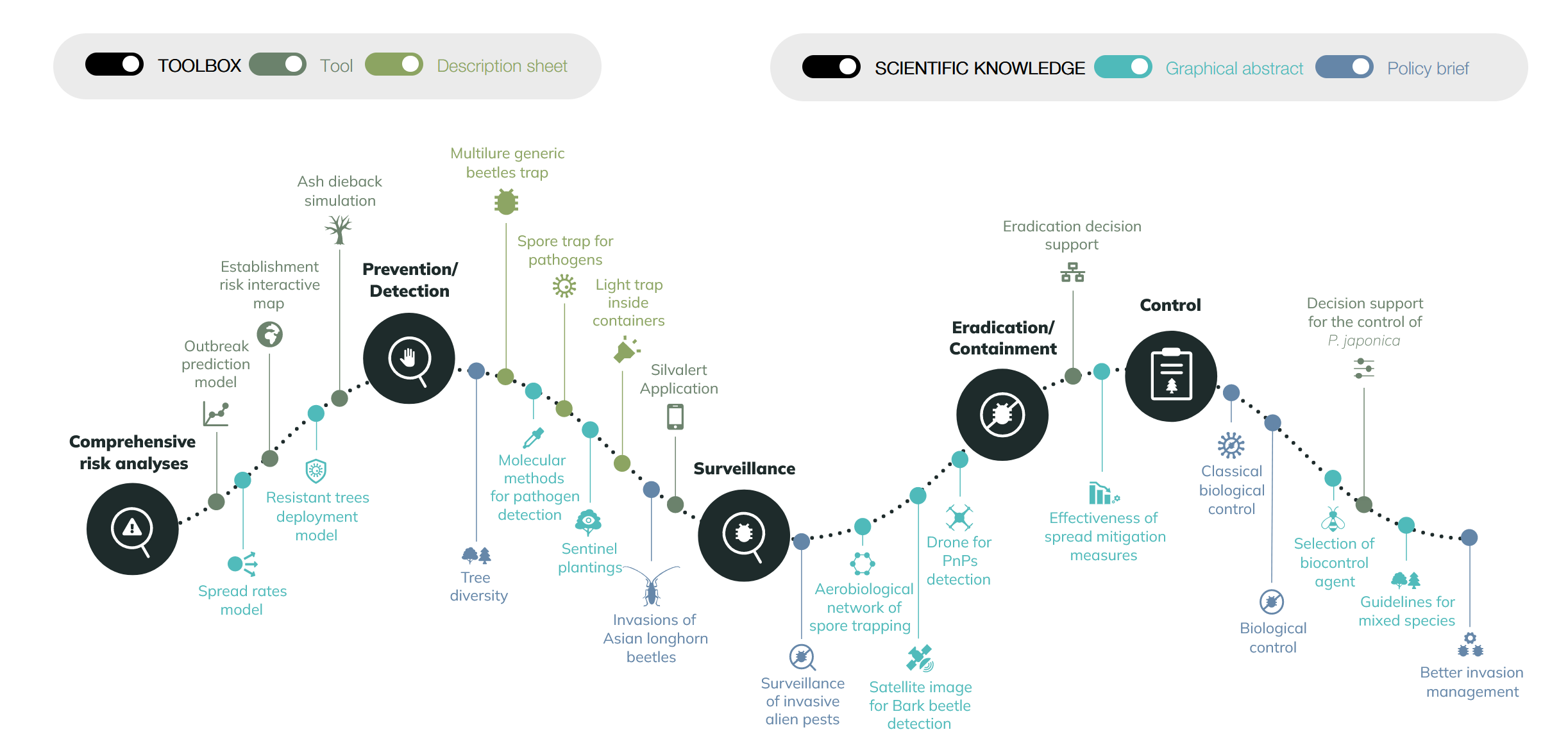 Results can be found that are relevant for the management of each stage of pest introduction: risk prediction, detection of early introductions, monitoring the spread of a pest, and eradication or control methods. It is through a strengthening of European and international cooperation on the inspection at every stage of the transport of risky materials, the application of available detection solutions, and by sharing the data acquired that will reduce the risks to our forests. We therefore invite you to visit the project website to see how those results can help you in managing these issues in your working life and according to your specific situation.
[1] (Brockerhoff, E.G. & Liebhold, A.M, 2017) https://link.springer.com/article/10.1007/s10530-017-1514-1
Benoît de Guerry, IEFC