Webinar – Let's Talk About Planted Forests – Tree Breeding – Registration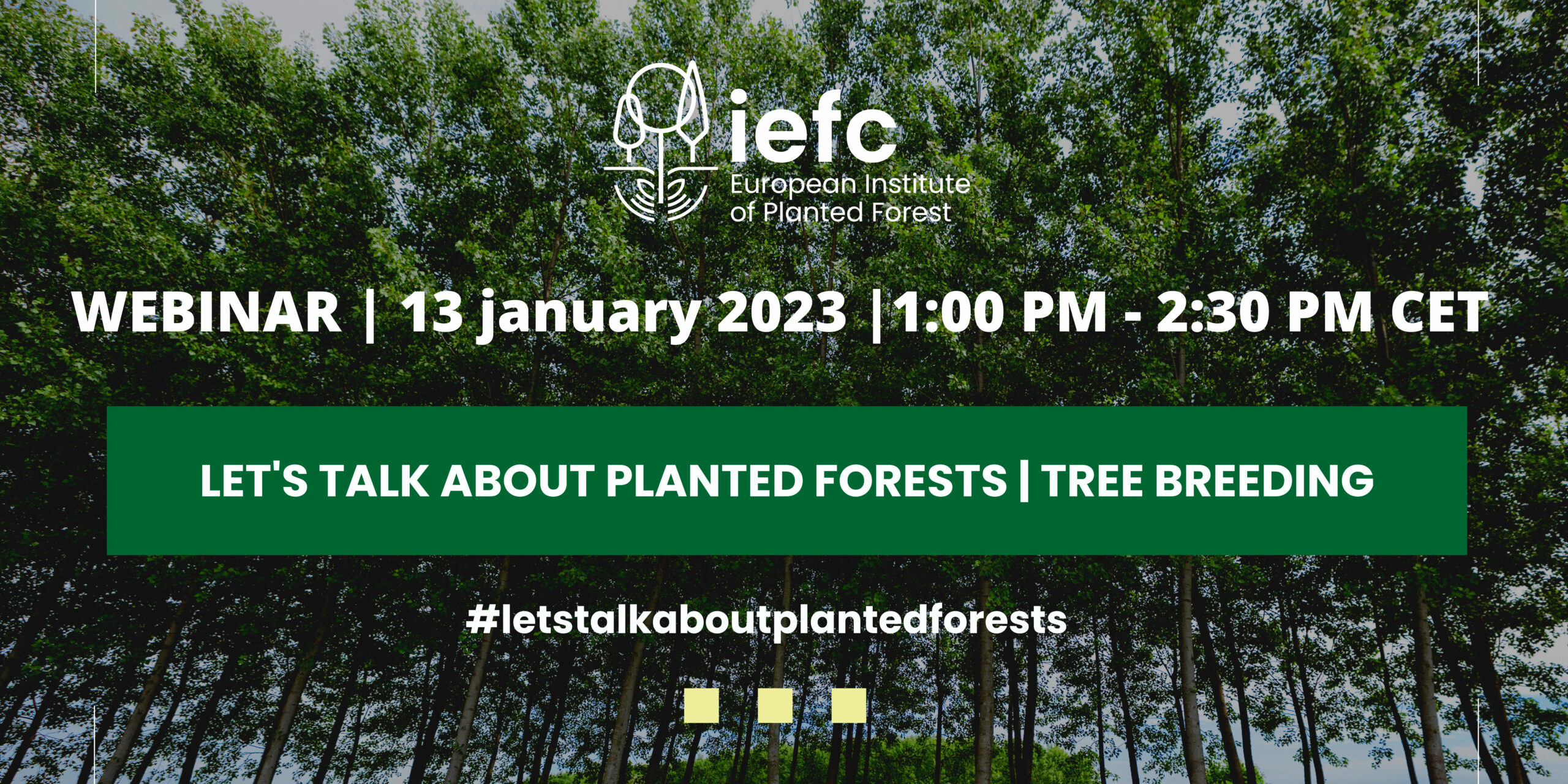 Registrations are now closed
The Let's talk about Planted Forests webinar will take place on 13 January 2023 at 1pm CET.
This month, Let's Talk About Planted Forests will address the subject of tree breeding.
During this webinar B4EST project partners will comment on the main outcomes of the project that finished in 2022. This webinar will be an opportunity to discuss how tree breeding new tools can help to better adapt forest plantations to global change, what are the deployment recommendations and tools developed during the project and legal issues and policy needs identified.
To discuss this subject, the IEFC invited 3 experts. Here's a quick overview of our speakers and topics:
-Mats Berlin, SKOGFORSK: "Better selection of forest reproductive material (FRM) – now and in the future"
-Egbert Beuker, LUKE: "Legal barriers and policy needs for marketing improved forest reproductive material (FRM) in Europe"
-Catherine Bastien, INRAE: "Transformative changes in Tree Breeding to meet European forest challenges in regards to global changes"
The replay will be available here soon. (access restricted to members)
---
This event is co-organized by the IEFC, the IUFRO task force "Resilient Planted Forest Serving Society & Bioeconomy" and the EFI Research Network on Planted Forests