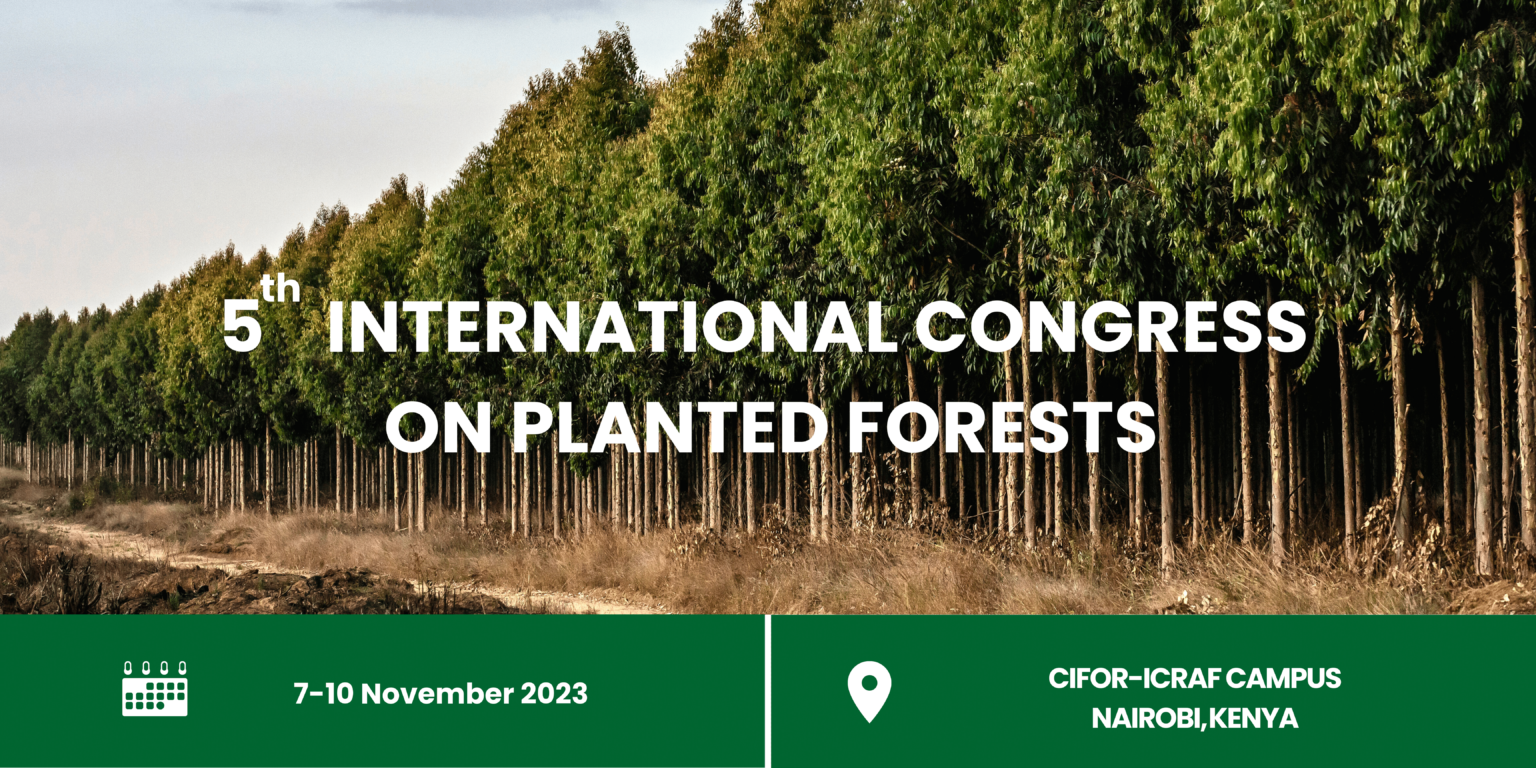 The Fifth International Congress on Planted Forests will be the opportunity to review and discuss challenges and opportunities in harnessing the potential of planted forests to meet growing human needs, restore forest ecosystems, and mitigate climate change.
For the first time the Congress will be in Africa, previous conferences have been in Chile, New Zealand, Portugal, and China. They are truly global in reach and have attracted top forestry minds from across the world.
The conference welcomes sponsors – you will get worldwide exposure (the conference will have a large online presence and will be hybrid with streaming of the in person sessions). You will reach the international forest science,  policy, industry, and NGO communities.
Details overleaf.