Tapping Experiment – SustForest+
80 years later, research on the factors influencing resin productivity continues in Aquitany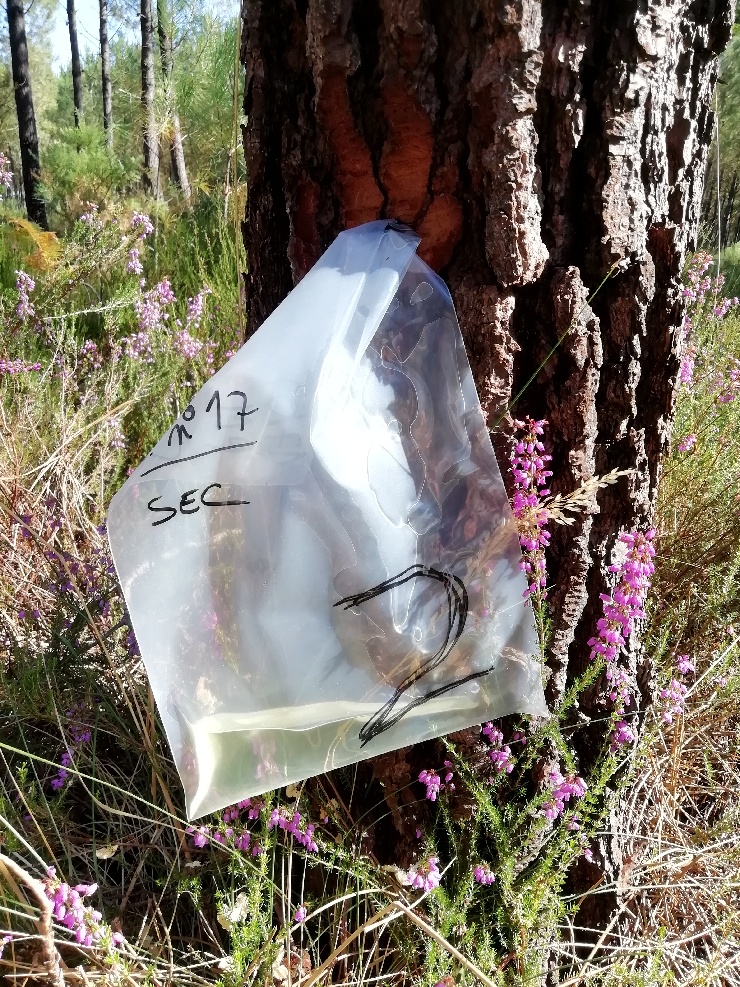 In France, pine resin production reached its peak in the 1930s and about 100,000 litres of resin per year were produced in the Landes forest at that time. From this period, there is some well-documented research work such as the collection of studies by A. Oudin (1938). French resin production then declined from the 1960s due to international competition until it disappeared in the 1990s. In Spain and Portugal, production also declined in the 1980s but persisted. From 2010, mechanization, the identification of niche markets and the decrease in global resin production led to a new boom in the sector in southern Europe. The SustForest+ project was born in the context of this increasing production.
As part of this project, IEFC is supporting the project partners as they begin an experiment to refine a model for the estimation of resin productivity as a function of soil, climate and dendrometry variables. In order to have standardization across countries, this tapping operation uses the Borehole method and is based on an experimental protocol proposed by INIA, and is also implemented in Spain and Portugal. In addition to the European modelling objective, the aim is to highlight the main factors influencing resin productivity in the Landes forest and, in particular, to test the effect of genetic improvement. It has already been observed in other countries, such as Brazil that genetic improvement for wood production also improves resin productivity. But his hypothesis has yet to be tested in France.
This experiment is being conducted jointly with project partners INIA, who are coordinating the experiment in Europe, and CNPF, who are liaising with forest owners in New Aquitaine, such as Thibaut Lemaire in La Teste-de-Buch. IEFC also benefits from the support of the National Forest Office (ONF), INRAe, the municipality of Mios and Cyrille Fournet, president of the association Gemme la Forêt d'Aquitaine for the identification of trees to be tapped as part of the experiment.
Author : Armand Clopeau (IEFC)