Gemm_Est project: rebirth of interest fin resin from plantation forests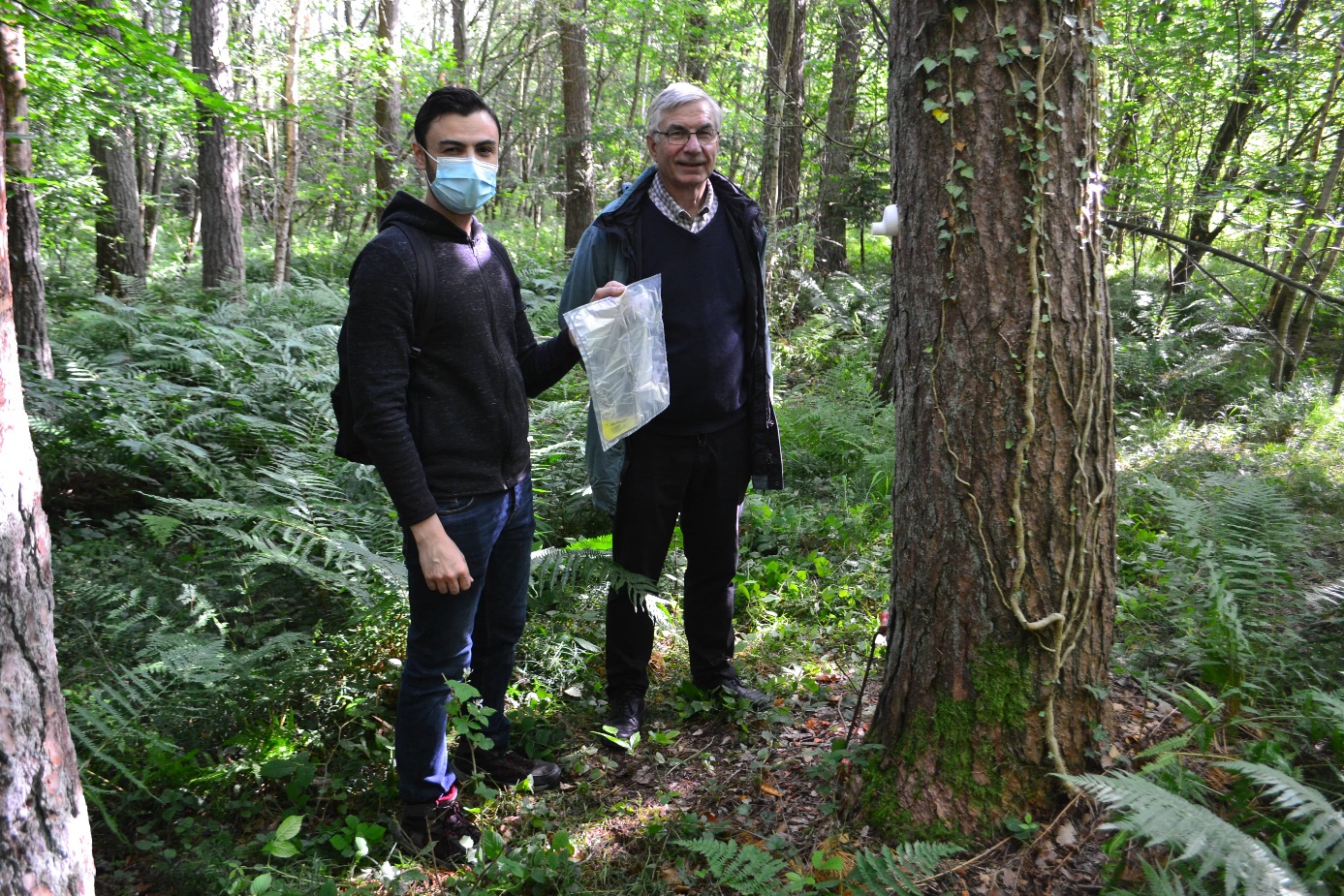 Since 2010, there has been a resurgence of softwood tapping in Spain, Portugal and southwestern France. Through this operation, oleoresin rich in molecules of the terpene and polyphenolic families as well as resin acid is secreted to heal the scar. It contains in particular turpentine, alpha and beta-pinenes and rosin. These compounds are of interest for various industrial fields, such as cosmetics, medicines, health, food supplements, paints, fuels, and offer an alternative to several petro-sourced molecules. Relaunching a tapping activity is therefore an interesting lever both to supply vegetal-based chemistry with biomolecules of interest and to bring added value to the forest-wood sector. However, while several coniferous species widely distributed in eastern France used to provide particular turpentines, the revival of tapping has not yet reached this region.
Laureate of the Mirabelle+ 2018 call for projects from Lorraine University of Excellence, the Gemm_Est project aims to promote tapping of species from Eastern France in order to diversity the supply of forest biomolecules. To achieve its objective, it intends to provide in two years the preliminary scientific and technical knowledge to carry out an initial assessment of the interest of reviving this practice in the region.
Gemm_Est plans to study resin production in five softwood species: fir (Abies alba ), Scots pine (Pinus silvetris ), spruce (Picea abies ), Douglas fir (Pseudotsuga menziesii ) and larchs (Larix decidua and hybrids ), and on a second stage focus only on the most interesting species in terms of quality and quantity of resin produced. The tapping technique developed by Holiste Company, as part of BIOGEMME project will be used. The technique consists of making small scars, avoiding sulfuric acid, commonly use to delay healing, thus respecting the health of tappers, trees and the environment.
To achieve its objectives, the Gemm_Est project brings together 6 laboratories and research institutions, an advisory committee made up of stakeholders from the forest-wood sector as well as resin experts.
More information about the project can be found on the website , or on social networks.
Author: Francis Colin, coordinator of the Gemm_Est project.